What is Gist Healthcare Daily?
Gist Healthcare Daily is a health policy and business news podcast. Each weekday morning, we will release episodes to help you get caught up on the latest headlines in less than 10 minutes. We will bring you news, context, and commentary from our team and other industry experts.
Meet your host
Alexandra Olgin leads production of Gist Healthcare's podcast and supports production of the Weekly Gist. A former public radio healthcare reporter, she helps Gist launch new ways of telling stories and bring insights to members and a broader audience.
Prior to joining Gist, Alexandra spent six years working at public radio stations in Charlotte, Charleston and Phoenix. She covered regional and national healthcare business and policy stories and could be heard on national NPR programs such as Morning Edition, All Things Considered and Marketplace.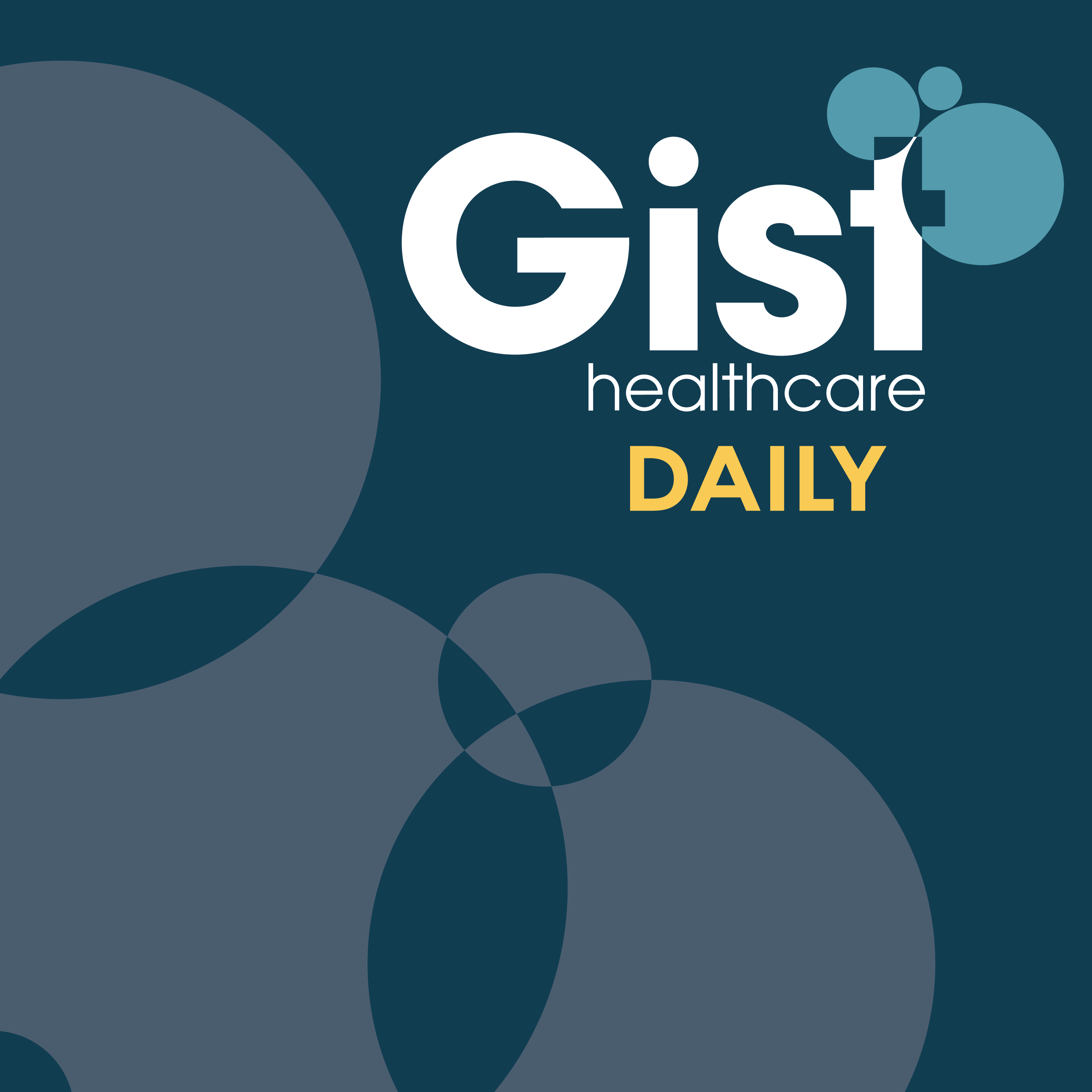 The migration of procedures away from hospital inpatient departments preceded the pandemic, but COVID accelerated that shift. This is most obvious among orthopedic procedures like hip and knee replacements. Gist Healthcare partnered with Stratasan, a Syntellis-owned healthcare data analytics firm providing market intelligence for strategic planning, to quantify how much much knee and hip replacement procedure volume is moving outpatient. A detailed infographic about this shift will be published on GistHealthcare.com later today. Stratasan's Senior Product Manager Michael Shipley joins the podcast to discuss the findings of the data analysis, where the volume is migrating, and how this impacts hospital systems.
This is host Alex Olgin's last podcast episode. The podcast will be taking a break as we hire and train a new host, but we're planning to be back with new episodes in September.
---
Hosted on Acast. See acast.com/privacy for more information.
How to listen to Gist Healthcare Daily
You can listen on your iPhone, Android, on your computer or through a variety of applications for free. New episodes weekday mornings will show up in your feed when you subscribe. Subscribing is free and allows automatic downloads of new daily episodes.
Where to listen
On your iPhone, iPad or other Apple device 
Open the purple Podcasts application and search "Gist Healthcare Daily" 

Tap the Gist Healthcare Daily icon and then tap the purple "subscribe" button

Once subscribed, new episodes will automatically download to your phone each weekday morning

To listen tap the episode
On your Android phone or device 
Open the Google Play music application and search for "Gist Healthcare Daily"

Tap "subscribe"

Once subscribed, new episodes will automatically appear each weekday morning

To listen tap the episode
Through your Spotify account
Open the Spotify application and search "Gist Healthcare Daily"

Tap the Gist Healthcare Daily icon and then tap the "follow" button

New episodes will appear automatically in your feed each weekday morning.

To listen tap the episode

To save and listen to podcast episodes offline tap the arrow icon