What is Gist Healthcare Daily?
Gist Healthcare Daily is a health policy and business news podcast. Each weekday morning, we will release episodes to help you get caught up on the latest headlines in less than 10 minutes. We will bring you news, context, and commentary from our team and other industry experts.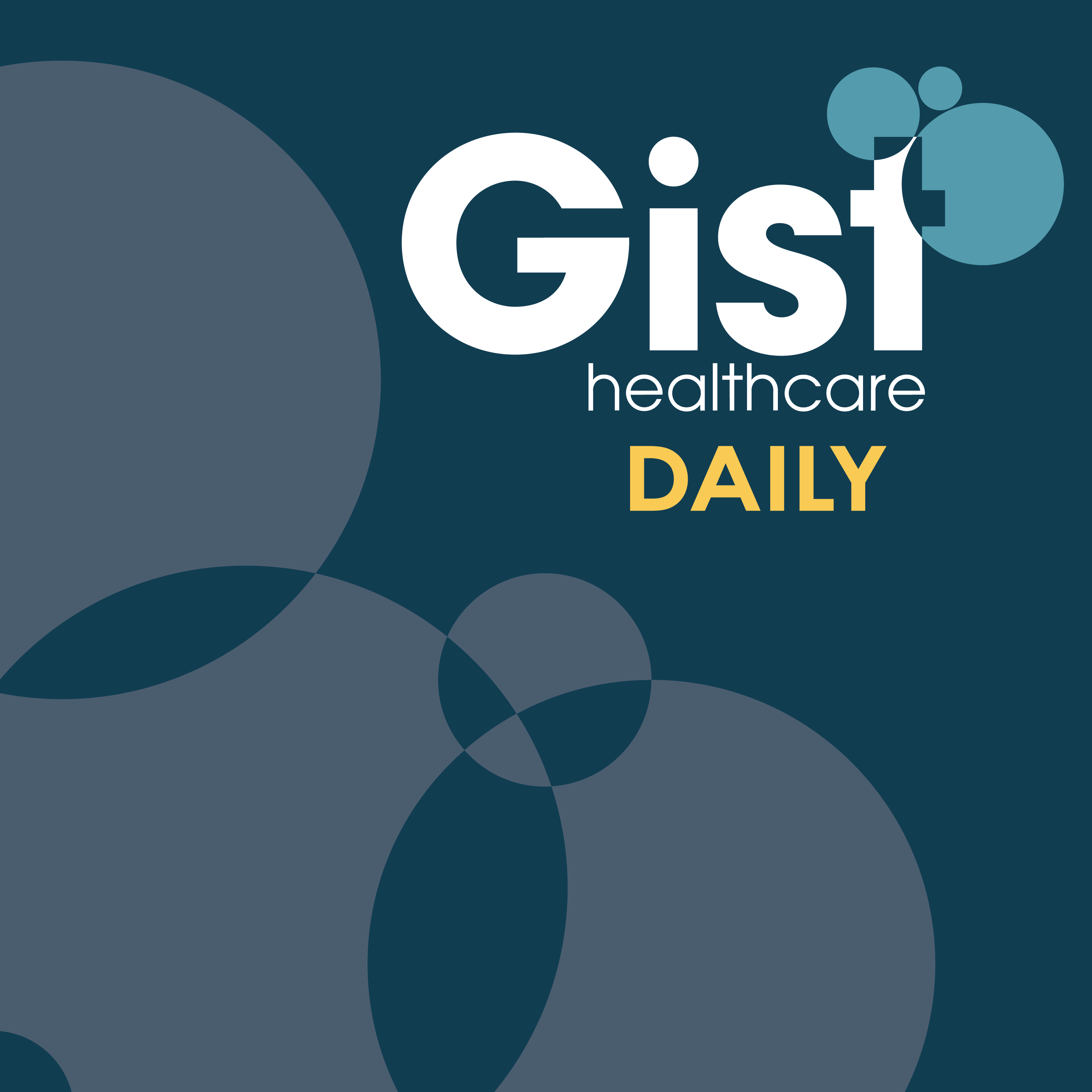 Resident physicians on strike in New York City have reached a tentative bargain. A survey finds that Medicaid beneficiaries were unaware that states could begin removing ineligible enrollees from the program. And, one in five seniors skip taking medications due to cost, according to a new study. That's coming up on today's episode of Gist Healthcare Daily.
---
Hosted on Acast. See acast.com/privacy for more information.
How to listen to Gist Healthcare Daily
You can listen on your iPhone, Android, on your computer or through a variety of applications for free. New episodes weekday mornings will show up in your feed when you subscribe. Subscribing is free and allows automatic downloads of new daily episodes.
Where to listen
On your iPhone, iPad or other Apple device 
Open the purple Podcasts application and search "Gist Healthcare Daily" 

Tap the Gist Healthcare Daily icon and then tap the purple "subscribe" button

Once subscribed, new episodes will automatically download to your phone each weekday morning

To listen tap the episode
On your Android phone or device 
Open the Google Play music application and search for "Gist Healthcare Daily"

Tap "subscribe"

Once subscribed, new episodes will automatically appear each weekday morning

To listen tap the episode
Through your Spotify account
Open the Spotify application and search "Gist Healthcare Daily"

Tap the Gist Healthcare Daily icon and then tap the "follow" button

New episodes will appear automatically in your feed each weekday morning.

To listen tap the episode

To save and listen to podcast episodes offline tap the arrow icon